Halina Radchenko
Passionate Advocate for Victims, Tirelessly Fighting Legal Change Through Education and Understanding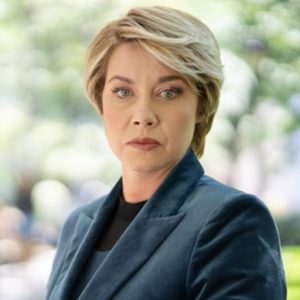 Halina Radchenko is an expert in general negligence cases and a true asset to Hach & Rose, as well as the clients she serves. Prior to joining Hach & Rose, she ran her own specialized practice. Itís her mission to advocate for those who were injured due to the negligence of others, ensuring that they themselves, or their families, are heard and compensated for what they have suffered.
Halina has been touched by the stories of many victims and their families throughout her career. Her experiences with these cases have driven her to pursue legal change that will better serve other victims, potential victims and society as a whole. She is actively involved in government and politics, and believes that itís the duty of all lawyers to fight for change on a grander scale. She sees lawyers as being on ëthe front linesí, observing the failures of the current laws and how they impact the individuals affected. She aims to use her stories and the stories of her clients to improve upon existing laws to create a better community, society and world.
Halina is an officer of the New York State Trial Lawyers Association. The New York State Trial Lawyers Association played an integral part in the passage of the Child Victims Act and other similar laws aimed at protecting victims. As an officer, Halina has a unique opportunity to discuss her clientís experiences with local and state representatives explaining how a change in the law can result in a just result. Halinaís continued support and activity through NYSTLA and other similar organizations demonstrates her desire for change through advocacy and a support of those who have been victimized by an injustice in the law.
Admitted to bar:
New York
United States District Court of the Eastern District of New York
Texas
Education:
Bachelor of Arts Degree from the University of Rochester
Juris Doctor Degree from St. Mary's University, School of Law
Honors and awards:
Professional memberships:
NYSTLA
AAJ
Brooklyn Bar Association
Brooklyn Women's Bar Association
Columbian Lawyers Association
New York County Lawyers Association
New York State Bar Association
Rated by Super Lawyers
loading …